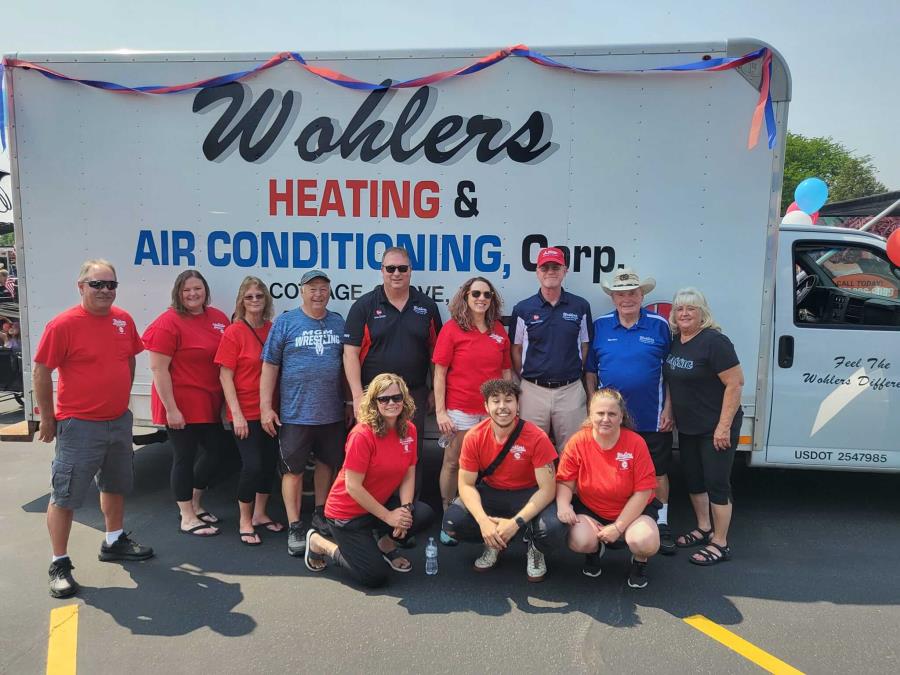 Bringing Comfort to Your Home for Over 50 Years!
Wohlers Heating & AC Corp. has been proudly serving up comfort all across the Dane County and surrounding areas for the past 50 years. Marlus Wohlers worked in the industry prior to starting the business and built his foundation from the ground up. Our family oriented business is large enough to service all makes and models of equipment, yet small enough to care. Our number one priority is to make your home as comfortable, efficient and safe as possible.
Wohlers Heating & AC Corp. always strives to offer a large array of comfort solutions, not just a quote. Rarely is there only one way to achieve the perfect level of comfort. We firmly believe in educating homeowners and allowing them to make an informed decision. Our high standard of professionalism will give you peace of mind as you make all your informed decisions. From our home comfort specialists to our service technicians, the entire staff always have your best interest at the heart of everything they do.
At Wohlers Heating & AC Corp., we believe in doing our work the right way and stand behind our work and products.
Our unmatched warranties, guarantees, and maintenance programs give you the assurance that Wohlers Heating & AC Corp. is here for you today and well into the future. If you choose to shop around, you will see that we offer reasonable rates and treat everyone like family.
Wohlers Heating & AC Corp. has partnerships with many of the major trade associations comprised of the best heating and cooling manufacturers in the country. We offer quality furnaces, air conditioners, heat pumps, geothermal, boilers, air purifiers, humidifiers, ventilation and provides expert equipment installation, tune-up, and repair services. Our courteous, fast, and friendly staff is always here to service all of your home comfort needs. We are one of the top Rheem Pro Partner Dealers in the Midwest. See today why your neighbors are choosing to "Feel the Wohlers Difference".
Voted Heating and Cooling Company for the Best of Cottage Grove 15 years in a row!
Wohlers Heating & AC Corp. is a member of the Cottage Grove Chamber of Commerce and sponsors numerous community events throughout the year.